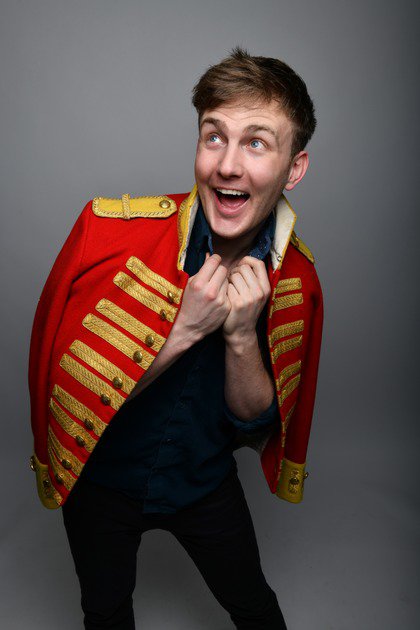 'The Honourable' Tom Houghton has been storming the comedy circuit with his hilarious stories and sharp-eyed silver spoon observations.
Whether it's growing up with a Dad who is the Ex-Chief of Defence Staff, living in the Tower of London or lifting the lid on the all-boys boarding school environment. Every tale will fascinate, make you think and have you doubled over with laughter.
Now the total fringe sell-out, star of Comedy Central's Roast Battle and critically-acclaimed star of BBC and Channel 4 and First Dates, Tom is the ultra-privilaged master of making the seemingly unrelatable, relatable. Come and witness a rare look behind the curtain of a world known by so few. Inhabited by larger than life characters, hilarious mis-adventures and discover that true honour often lies where you'd least expect.
Age guidance 14+ years.
WHY? 'Get a ticket today. Tomorrow may well be too late. A star is born' ★★★★★ One 4 Review
'Clever, passionate, soulful' ★★★★★ The New European
'A twisted view of the world' ★★★★★ The Sunday Express
'This unexpected tour de force warrants a 21-gun salute' ★★★★ The Daily Telegraph
'A crafty idiot' ★★★★ The Daily Mail
'Now that's class' ★★★★ Fringe Guru
Studio
£15
Please prepare for your visit by reading our latest Visitor Information here. This includes important information about face coverings and measures we have implemented to keep everyone safe when visiting Norden Farm.