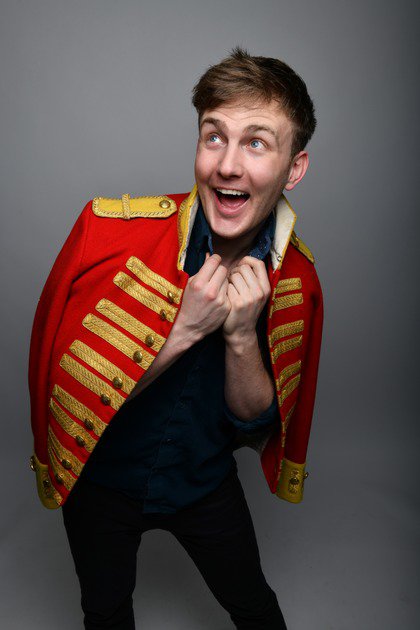 'The Honourable' Tom Houghton has been storming the comedy circuit with his hilarious stories and sharp-eyed silver spoon observations.
Whether it's growing up with a Dad who is the Ex-Chief of Defence Staff, living in the Tower of London or lifting the lid on the all-boys boarding school environment. Every tale will fascinate, make you think and have you doubled over with laughter.
Tom is the ultra-privileged master of making the seemingly unrelatable, relatable. Witness a rare look behind the curtain of a world known by so few. Inhabited by larger than life characters, hilarious mis-adventures and discover that true honour often lies where you'd least expect.
Latecomers not admitted. Ages guidance 14+ years.
WHY? 'Get a ticket today. Tomorrow may well be too late. A star is born' ★★★★★ One 4 Review
'Clever, passionate, soulful' ★★★★★ The New European
'A twisted view of the world' ★★★★★ The Sunday Express
'This unexpected tour de force warrants a 21-gun salute' ★★★★ The Daily Telegraph
'A crafty idiot' ★★★★ The Daily Mail
'Now that's class' ★★★★ Fringe Guru
Studio
£15 (£13 conc)