Kite Festival And Workshops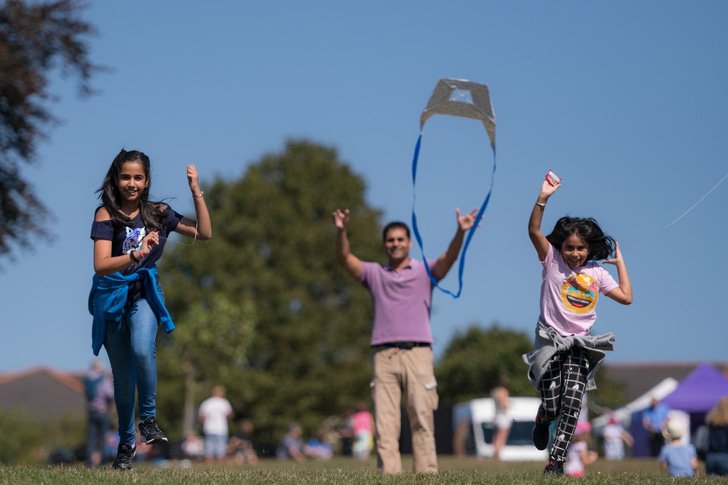 Norden Farm hosted our biggest Kite Festival ever this year, thank you to all who made it down to Boyn Grove Park (Punt Hill) for our Kite Festival on Sunday 5 September, we had a wonderful day.
People brought kite creations, pre-owned or shop bought kites and joined our team to fly them on the hill.
As well as all the kite flying fun, the afternoon included a bar and food stalls from local vendors and magical entertainment from Autin Dance Theatre.