Social Arts
The crafty group for older people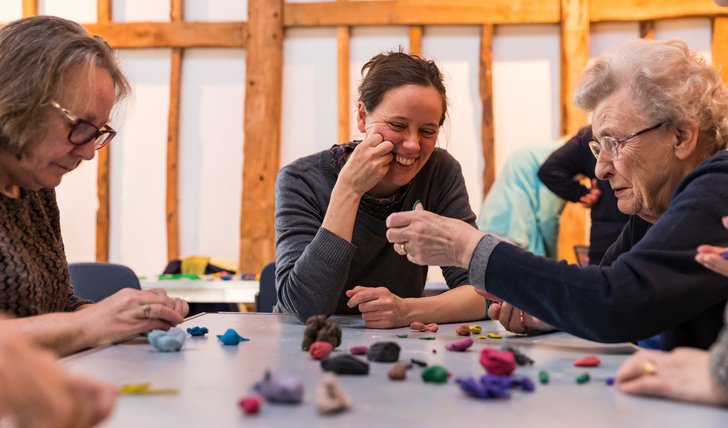 About SocialArts 
SocialArts Crafternoons is a creative programme for older people. Crafternoons meet every Wednesday in Norden's Cafe for a lively craft session led by Kayleigh Robinson. 
Get crafty with a range of arts activities, painting, drawing, sculpture and more with support from the group leader.
At SocialArts Crafternoons you can learn new skills, meet new people and try something new.  
SocialArts is a partially funded project run by Norden Farm with support by [Persimmon Homes Community Fund] and The Berkshire Community Foundation.
SocialArts ran from January 2017 - December 2018 at Norden Farm Centre for the Arts and was funded by The Rothschild Foundation through this period.
---
SocialArts News
SocialArts is seeking new funding!
If you are interested in supporting SocialArts in the future please contact jessica.thompson@nordenfarm.org
---