Social Arts
The crafty group for older people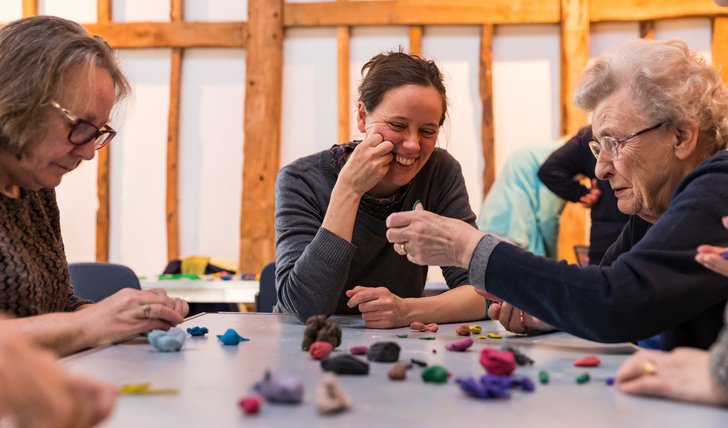 About SocialArts 
SocialArts is a creative programme for older people. 
Get crafty with a range of arts activities including visual arts, dance, music and more. With support from visiting artists and group leaders in a fun and friendly environment. 
At SocialArts you can learn new skills, meet new people and try something new. The perfect way to start your week! 
Fancy giving it a try? Or know someone who would benefit from the class? Give us a call, we would love to find out more about you and get you booked in! 01628 682563 / robyn.bunyan@nordenfarm.org
SocialArts is a funded project run by Norden Farm support by The Rothschild Foundation. 
---
SocialArts News
The first SocialArts Exhibition at Norden Farm!
Thursday 6 July – Sunday 16 July
An exhibition showcasing the work of SocialArts, a Norden Farm project designed to promote the creativity of older people in a sociable environment. Led by Amelia Pimlott (The Ding Foundation) together with visiting artists, the group has engaged in a host of activities from animation to print making.
The exhibition is free to attend and open Tues - Sat 5pm - 10pm, Sat - Sun 10.30am - 10pm
Private View for group members, friends and family - Monday 17 July.
---
Take a look at what the group have been up to so far!
Click the slideshow for a closer look.