Social Arts
The crafty group for older people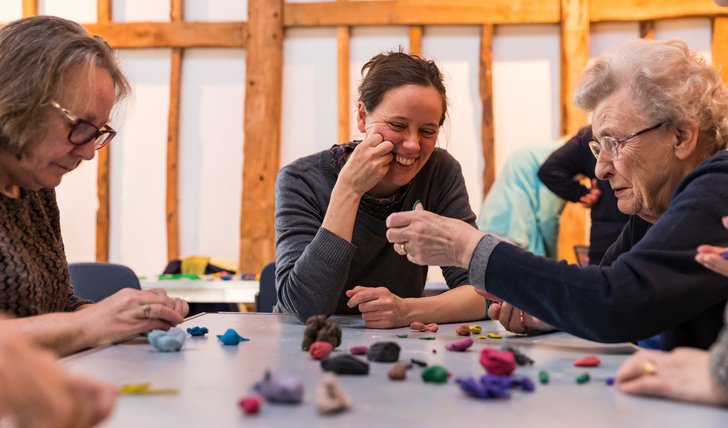 About SocialArts 
SocialArts is a creative programme for older people. 
Get crafty with a range of arts activities including visual arts, dance, music and more. With support from visiting artists and group leaders in a fun and friendly environment. 
At SocialArts you can learn new skills, meet new people and try something new. The perfect way to start your week! 
SocialArts is a funded project run by Norden Farm support by The Rothschild Foundation. SocialArts ran from January 2017 - December 2018 at Norden Farm Centre for the Arts.
---
SocialArts News
SocialArts is seeking new funding!
SocialArts is currently closed, seeking funding for future development.
If you are interested in supporting SocialArts in the future please contact robyn.bunyan@nordenfarm.org
---