Social Arts: How To Get Involved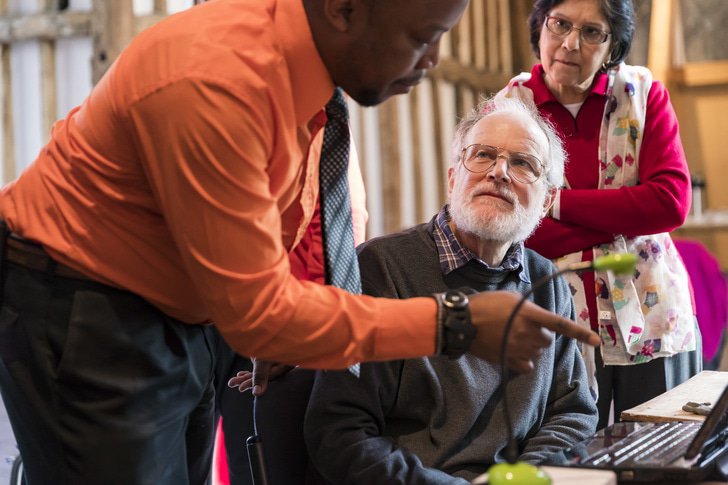 SocialArts runs at Norden Farm on Monday mornings.
Each session runs from 10am – 1pm, and includes a 2 hour arts based workshop (and materials) and lunch in the Café Bar.
Specialised transport can be arranged for those who need it.
SocialArts has now come to the end of the pilot phase and is closed. We are seeking new funding support.
---
Participants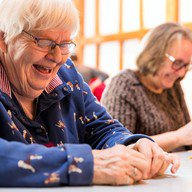 Kick start the week at Norden Farm with our friendly social group! 
The group is aimed at older people who are looking to try something new, meet new people and have a bit of fun! Our participants range from age 65 – 90.
Each week we are joined by our group leader Amelia, who will lead you through the workshop – offering tips and tricks, and uncovering your arty potential! (even if you don't know it is there!)
Each term we are joined by a visiting professional artist or practitioner who will act as inspiration for the following weeks work. 
We start each session with a cup of tea and a chat before heading into the session – and finishes with a hearty lunch in the Café Bar, before departing. 
---
Community Groups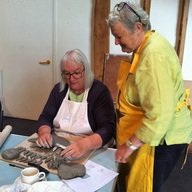 We welcome already established community groups to get in touch and get involved! We already work closely with Elizabeth House in Cookham, and WAM Get Involved.  
What can SocialArts offer your group members?
Providing participants with the opportunity to engage in a range of arts activities, with  support from visiting artists and group leaders.  
SocialArts is a place where participants can learn new skills, renew social networks and reconnect with the community. 
---
Meet the team!

Amelia Pimlott - Group Leader
Amelia is a professional artist, designer and maker. Amelia will be at each session welcoming you, and guiding you through the workshop.
---

Robyn Bunyan- Education Manager, and Project Co-ordinator
Robyn has been at Norden Farm for 8 years and will be the first person you speak to when you get in touch about SocialArts! She will book you in, welcome you to the centre and introduce you to the group.
---
When you come along to SocialArts, you will also be welcomed by the friendly faces of our front of house team, cafe bar staff and volunteer Rachelle! Each term we are also joined my a visiting practitioner.