Young Creatives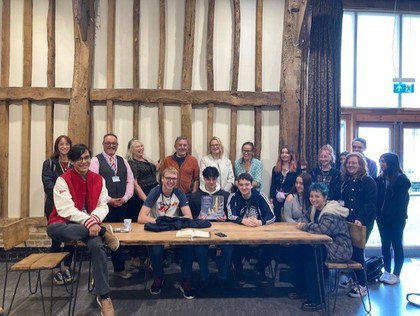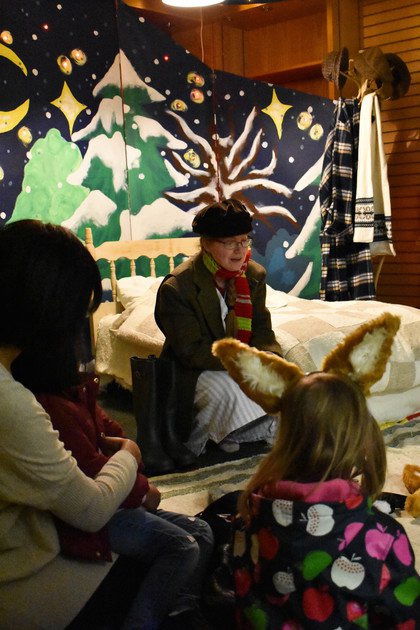 Norden Farm's Young Creatives initiative is a chance for students of the arts to experience a real world industry brief and to work on community projects alongside artists, technicians and the public. This project gives students the opportunity to work with incredible arts professionals and to get their work seen by a wide audience.
In 2022 Norden Farm presented One Snowy Night in association with Slot Machine Theatre. The show, which is aimed at children aged between 3 – 8 years, is based on a book by Nick Butterworth.
BCA Performing Arts and Production Arts students designed, constructed and installed:
• A photo booth for Norden Farm foyer: an activity to increase dwell time and to encourage the public to share stories about the show on social media. • A Story den – A Percy the Park keeper inspired story telling base at The Nicholson Centre which we can use in the run up to Christmas to promote the show and provide public story telling sessions. • A town centre window display in the Nicholson Centre, Maidenhead.
The project was a huge success, engaging locals and theatre goers with the beautiful artwork and imaginative re-telling of the Percy Story.
• Dwell time at both Norden Farm and the Nicholson centre was increased and the work enhanced visitor's experience at both locations. One visitor to The Nicholson Centre commented 'This project really brings life to the centre of Maidenhead, projects like this, seeing the students working so hard and the wonderful things they've made, it makes it feel alive again'. • The students were challenged in their designing, creating and presenting skills and have learned valuable public relations and team working skills. Working confidently and successfully to a client brief and with industry professionals. One student remarked 'I knew I wanted to work in theatre but this project has made it seem real, I really feel like I know what its like to work on a real project and its been wonderful.'