Young Creatives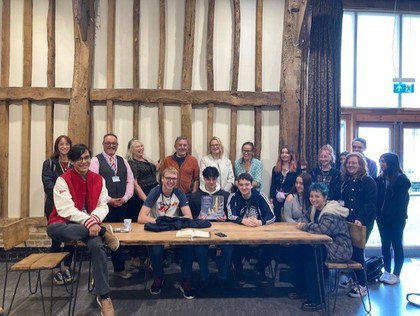 Norden Farm's Young Creatives initiative is a chance for students of the arts to experience a real world industry brief and to work on community projects alongside artists, technicians and the public. This project gives students the opportunity to work with incredible arts professionals and to get their work seen by a wide audience.
This Christmas Norden Farm are working with a team of Young Creatives from Berkshire College of Agriculture. The students are creating a winter wonderland window display at The Nicholson Centre in Maidenhead based around Norden Farm's Christmas show, One Snowy Night.
They will be working on a Percy the Park keeper themed story den which will host festive tales from the Nicholson Centre on Saturday mornings throughout December. The students are also working on a photo booth and games to entertain visitors to Norden Farm this winter.
Keep an eye on our website and Social Media for updates on the project as it develops this Christmas!