Young Creatives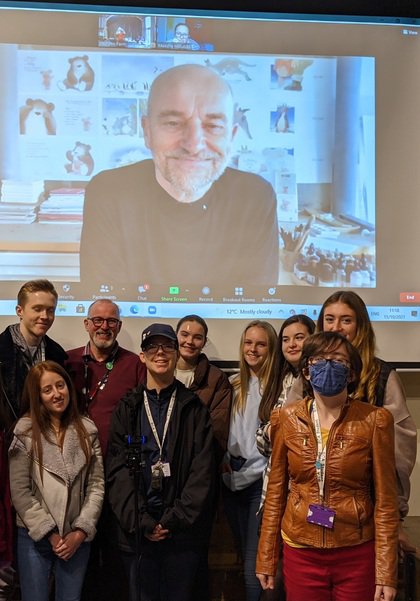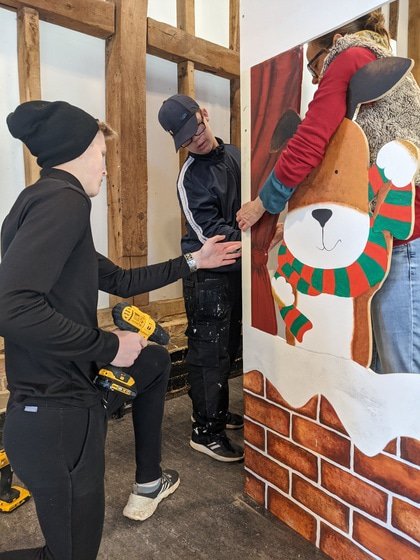 Norden Farm's Young Creatives initiative is a chance for students of the arts to experience a real world industry brief and to work on community projects alongside artists, technicians and the public. This project gives students the opportunity to work with incredible arts professionals and to get their work seen by a wide audience.
This Christmas Norden Farm worked with a team of Young Creatives from Berkshire College of Agriculture. The students created a winter wonderland window display at The Nicholson Centre in Maidenhead based around Norden Farm's Christmas show, Kipper's Snowy Day. They also made a Kipper themed story den which hosted Christmas tales from the Nicholson Centre on Saturday mornings throughout December. Norden Farm was buzzing, with a Kipper photo booth and treasure hunt to accompany Mick Inkpen's wonderful drawing exhibition in the Gallery and the magic of the show itself.
Summer Young Creatives Details of our Summer 2022 will be uploaded soon, keep an eye on the website for more details.
The placement is best suited to KS5 students.
Across 4 days you will work with a small group of students alongside technicians and with the guidance and support of a professional artist to curate and install the annual summer Exhibition at Norden Farm.
During this placement participants will:
Gain valuable hands on work experience to add to your CV
Enhance your leadership, planning and organisational skills
Build self-confidence, make friends and have fun
Work alongside professional arts practitioners to support activity
This placement is available for a maximum of 6 students.
As you can imagine we become very oversubscribed for placements and therefore prioritise students who go to school/college within the RBWM area first, and then, if placements are still available, to other areas. We also suggest submitting your application as early as possible.
As part of the selection process applicants need to submit a reference - this should be a teacher / lecturer who can offer a reference about your suitability for this placement.