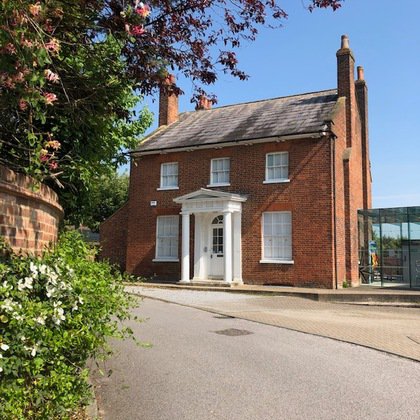 After 5 long months of being closed to the public, we are thrilled and relieved in equal measures to finally have a date for re-opening The Farm doors.
Our inaugural show, with farm favourite, stand up Mark Watson is on Sunday 6 September, and the full programme will start on Wednesday 9 September. We plan to be open Wednesdays - Saturdays 11.30am - 10pm while we try and build The Farm back up to its former glory of 7 days a week, with an average of 120 events a season. Last year over 204,000 people visited The Farm. Over 70,000 to see live shows and films, an increase of 14% from the previous record breaking year. 42,000 took part in our participatory programme in classes, community projects and in schools.
Being closed hit us very hard. We earn 84% of the money needed to run the charity ourselves. So, if we can't earn, we lose. Heavily.
It's been a roller coaster ride learning to adapt to the new normal. Working as a tiny team (we went from 54 to 5) during the shutdown we took The Farm online and kept busy delivering total of 146 digital sessions.
We launched a digital programme delivering arts workshops with 5 local artists, for schools and disadvantaged groups including looked after children and isolated older people. We created a new Schools Hub and Community Group Hub on our website, filled with free on demand content.
We took the classes programme onto Zoom, produced a community project with poet and author Simon Mole and illustrator Scott Tyrrell to paint a portrait in poetry of Maidenhead in lockdown, All Write Together and commissioned a ton of free creative content for the community to take part in during the enforced shutdown. We produced weekly blogs packed full of links to online activities across the globe. We developed a new live streaming string to our bow, developing our film production skills and creating a new section of the website to stream directly onto, so that future live shows could be enjoyed from people's homes as well as theatre audiences at The Farm.
Now this summer, before we re-open, we're even live streaming concerts from the Courtyard Stage which is so uplifting for us all. To have live music being played again at The Farm is something we hardly dared to dream would happen.
The future is uncertain and ever changing. None of us can be sure of what the world will be like in even a week's time. Plans for Norden Farm are constantly evolving as factors beyond our control, the epidemic, the science and the promised government funding for the arts, force responses and actions.
The only thing we are sure of, is that the fate of Norden Farm is dependent on the continuation of support from you, our Norden Farm-ily. The many kindnesses you've shown The Farm throughout this crisis has given us hope.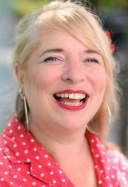 "O, wonder! How many goodly creatures are there here! How beauteous mankind is! O brave new world, That has such people in't!"
The route to our destination, to bring the arts and audiences back to The Farm is not fixed. There may be more twists and turns in the road. It will evolve and change. But we will take this journey together. We will find new ways of being and new ways of seeing. And we are excited to take it with you.
Jane Corry
Chief Executive and Artistic Director