Online Events

---
Enjoy live streamed events - direct from the Norden Farm main stage.
We excited to bring you live events to watch from home this season.
Getting involved couldn't be easier - just book your tickets as usual through the Norden Farm website, then access your event on the day by logging into your Norden Farm account here.
You can find a guide to accessing live streamed events here, plus information on allocating tickets purchased for other households. These details will also be emailed to all bookers shortly after the booking cut off time, before your event begins.
What will you be joining us for this autumn?
---
Browse upcoming live streamed events
C
O
S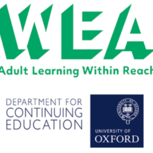 The Silk Roads: Ancient and Modern (Live streaming)
Four lectures from Dr Paul Wordsworth delve into the origins of the famous Silk Roads and explore the ways in which commerce and travel shaped the cultural connections of a continent.
Presented by WEA Maidenhead Branch and Oxford University Department for Continuing Education (OUDCE).
Programme
10.15am: Development of the Silk Roads
11.40am: The Sogdian Trading Network
1.40pm: The Silk Roads after the coming of Islam
3.00pm: The Modern Silk Roads
Dr Paul D. Wordsworth is a Research Fellow at the University of Oxford specialising in the archaeology of the medieval Caucasus and Central Asia.
Please contact Steph Diggon (weamhead@gmail.com or Tel: 01628 563676) for course materials before and after the event.
Please click here for more information.
Live Stream from the Courtyard Theatre
£39 per household