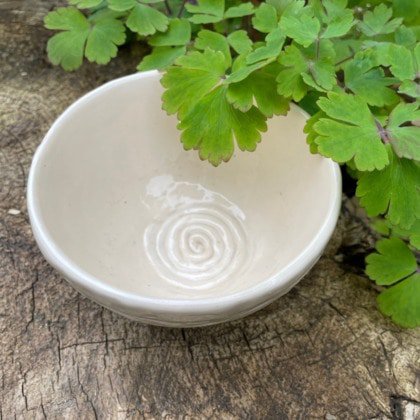 Led by Helen D Evans
The intention is to spend 3 weeks creating a series of hand formed work out of clay and spend the final week decorating your work with underglazes. Your work will then be clear glazed, fired and then collected from Norden Farm.
We will be trying out a different technique each week and hope to have at least 3 pieces of work by the end of the course.
An outline of the 4 week course:
Week 1: An introduction to the basics of Pinch Pots and attaching coils
Week 2: Using coils for decoration
Week 3: Upside down coiling
Week 4: Decorating your work with Underglazes
The price includes: Clay, use of tools, Underglazes and Glazes and firing work. All work will be fired to Earthenware.
You may want to bring with you:
A cloth to wipe your hands on
An apron
Any clay tools you may have
After the course.
Norden Farm will notify you regarding the collection of your work
Fri 7 Oct - Fri 28 Oct
11am - 1pm
£96 per 4 week course
Click here to download more information.