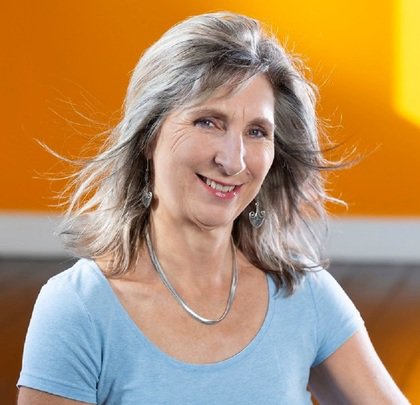 Led by Julie Potter
This class is particularly suited to beginners, those returning to yoga having had a break, those with specific injuries or conditions or even those that consider themselves to be of a 'certain age' that might need a less challenging approach. We will cover general breathing practises, the basic and gentler postures, together with general information and possible discussion around movement and the potential difficulties we might come up against.
The aim will be to relax and enjoy.
The yoga I teach is an evolution of nearly 30 years of practice and study, with a broad experience of many styles and teachers. In recent years I have been moving away from 'external' evaluation of the postures and moving towards an 'internal' sense of the postures, moving away from the more used traditional approach of systemised yoga to a more experiential and 'felt' approach, influenced by teachers who have been inspired by the teachings of Vanda Scaravelli.
Spring
Wed 11 Jan - 8 Feb, Wed 15 Feb - 15 Mar, Wed 22 Mar - 26 Apr, (exc 5 Apr)
£10 per session | £35 per 5 week course
This class will take place both in person and online via Zoom.
You will find the link to access the session in your booking confirmation email