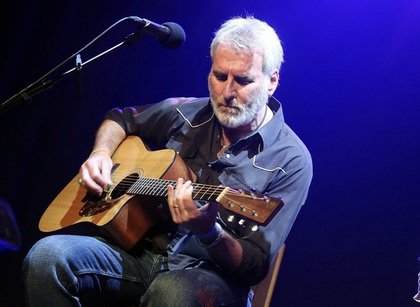 Led by Jim Maving
For novice guitarists who can string chords together, strum confidently and move between chords with some ease, to take the next steps. You will learn some classic songs, interesting chords, light music theory and the 12-bar blues.
These classes are split by skills level;
Beginners A - Recently completed the Absolute Beginners course but still some way to go. Yet to tackle bar chords and complicated rhythms.
Beginners B - Well on the way and able to do bar chords
Beginners C - Almost Intermediate but not quite yet.
If you've never played guitar you need to book on the Absolute Beginners course!
Autumn
7pm - 8pm
12 Oct - 16 Nov exc 26 Oct (5 weeks)
23 Nov - 21 Dec (5 weeks)
£50 per 5 week course
Booking cut off time: 6pm on the first day of each course
This class will take place both in person and online via Zoom.
You will find the link to access the session in your booking confirmation email
Suitable for ages 18+ years.