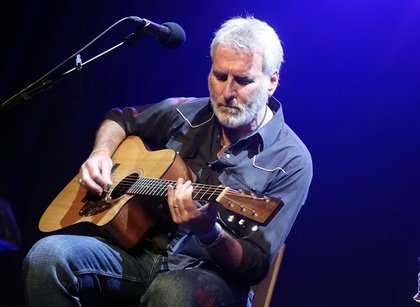 Led by Jim Maving
Play guitar but stuck in a rut? Want to play some notable songs and impress your friends? Then this is the course for you. Rediscover your 6-string and why you took it up originally.
Learn some classic songs as well as learning your pentationic scales, slide guitar and alternate tunings
Autumn
12 Oct - 16 Nov exc 26 Oct (5 weeks)
30 Nov - 21 Dec (4 weeks)
8.30pm - 9.30pm
£50 per 5 week course
Booking cut off time: 6pm on the first day of each course
Alternative classes include:
If you've never played guitar you need to book on the Absolute Beginners course!
Beginners A - Recently completed the Absolute Beginners course but still some way to go. Yet to tackle bar chords and complicated rhythms.
Beginners B - Well on the way and able to do bar chords
Beginners C - Almost Intermediate but not quite yet.
This class will take place both in person and online via Zoom.
You will find the link to access the session in your booking confirmation email
Suitable for 18+ years.
---
How do our online classes work?
The classes will take place via a video stream on Zoom where you'll be able to use the camera and audio on your tablet, laptop or other device to see and hear the tutor and other participants.
You simply need to book on to your class or workshop of choice as normal by the cut off time. We'll then send you a booking confirmation email with a link to your session, password and a meeting ID.
If you'd like to learn more about joining a meeting on Zoom, click here for a handy guide.