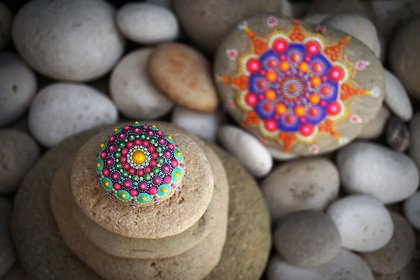 Led by Stella Chenery
Participants will learn to:
• Recognise and acknowledge feelings
• Create healthy coping strategies for their emotions, stresses and anxieties
• Slow down the busy mind and improve focus & concentration
• Cultivate compassion for others & kindness for themselves
• Boost confidence and self esteem
• Build positive relationships with others
• Bring mindfulness into their everyday lives
Through the use of mindfulness techniques, meditations, discussion, creative activities and art. Art ability is not important - all activities are focused on the process of creating as a mindful and relaxing practise rather than the end result.
Suitable for ages 12 - 15 years.
Spring
Sat 14 Jan, Sat 4 Feb, Sat 4 Mar, Sat 15 Apr
1pm - 2pm
£10 per child, per session
Please note that children need to be accompanied to and from the workshop space but not during the session and you are not required to stay on site. However, you will need to complete an emergency contact form with our DBS checked tutor before the session begins.