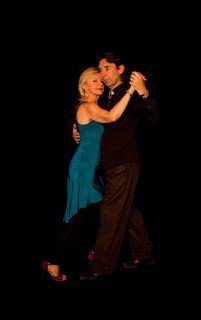 Led by Tango Journey
Tango is a social dance. All across the country people gather in village halls to socialise and dance to the music of 1930s/40s Buenos Aires.
The course is suitable for beginners and for those that want to refresh the fundamentals of the dance. You will learn how to dance with a partner, with the music and within a group.
You will learn a little about the history and culture of tango and you will be given music and film clips to enjoy at home. Above all you will have fun!
Autumn
28 Sept - 16 Nov
8pm - 9pm
£12 per session | £72 per 8 week course