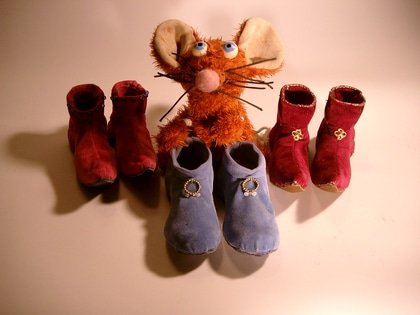 Elvis Schumacher, cobbler and craftsman, has worked all his life creating the most beautiful footwear.
But now he's hit hard times... Everyone's buying boring shoes from the evil businessman, Bunyan Sole-less. Time is running out for Elvis. With one piece of leather left and Bunyan's factory growing, can anyone help him?
This well known and well loved tale - made popular by the Ladybird Classic - has been re-heeled by Theatre of Widdershins in their own inimitable style.  Beautifully crafted set and puppets, sublime music, a kaleidoscope of miniature shoes and a comic mouse make this show a magical must-see.
Age guidance 3+ years.
Run time 55 mins.
Courtyard Theatre
£12 | £10 under 16s
Family and Friends (4 people) £40