Technical
Courtyard Theatre
Courtyard Theatre Plans and Sections.pdf
Courtyard Theatre Equipment List.pdf
Stage and Auditorium
The Stage and Auditorium is constructed with Nivoflex rostra that (manually) move up and down to achieve a range of seating/stage plans. Please contact us for more detailed information.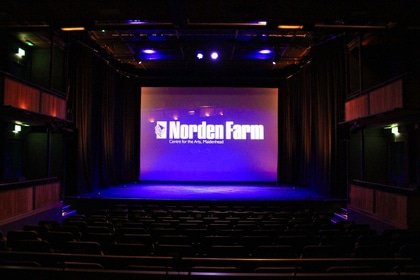 The Theatre is equipped with a Tension Wire Grid. The grid over the stage opens in three sections to reveal the flying bars (mostly used in closed position). You must contact us in advance if you need the grid open (or if you're unsure) so we can plan the additional time needed to carry out the work.
Limited flying is possible with the grid closed Image - Courtyard Grid Closed
Studio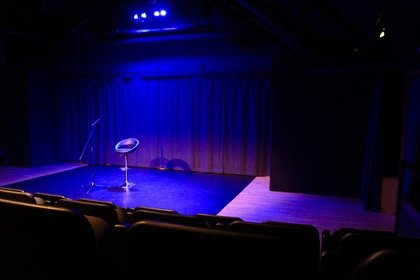 Studio plans and images 98(94).pdf
Studio in the Round cap 81.pdf (stage 4m x 5m)
CAD files
Available for all spaces, please email technicians@nordenfarm.org
Health and Safety Info (inc Risk Assessment Form)
Courtyard and Studio Health and Safety Guidelines.pdf
---
Live streaming service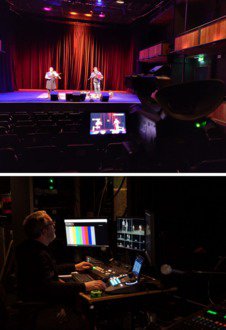 Norden Farm Centre for the Arts have launched a live stream service for meetings and events, following 16 months of presenting an online and blended programme for audiences during the pandemic.
The live stream service includes:
Video streaming and recording of your event using HD multi-camera systems

Vision mixing and producing high quality live and on-demand video

Output multiple streams to any platform such as Zoom, Teams, YouTube and Facebook

Hosted platform available
Norden Farm's experienced team can help you to plan for any live streaming event. Call us on 01628 682555 for a chat.