Work Experience
Thank you for your interest in the Norden Farm Work Experience Programme.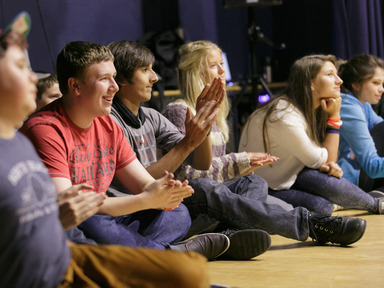 At Norden Farm we have a strong commitment to encouraging young people's involvement in the arts.
Work experience placements run from Tuesday - Friday and allow a student to work with all of the departments, (Box Office, Front Of House, Catering, Technical, Marketing and Education). The week includes 2 evening shifts.
We can offer 1 placement a month during May - Jul and Sept - Oct. (This is subject to change)
As you can imagine we become very oversubscribed for placements and therefore prioritise students who go to school/college within the RBWM area first, and then, if placements are still available, to other areas. We also recommend submitting your application as early as possible.
Students who have a demonstrative interest in the arts will be prioritised.
As part of the selection process applicants need to submit a review of a live performance or exhibition, they have seen at Norden Farm within 2 months of their application.
If the embedded form does not show on this page, either refresh the page or click here to view the application form