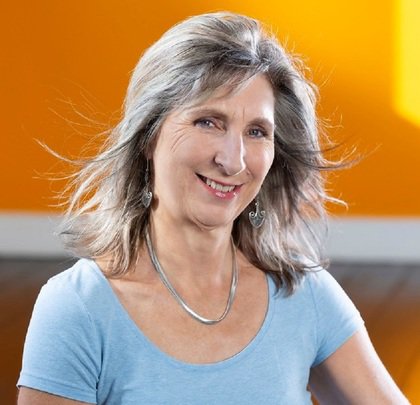 Led by Julie Potter
This class is suited to those who have been practising for at least 6. My intention for this class is to move our practise forward, explore different avenues and approaches to the traditional postures. We will be aiming to be going deeper into 'awareness' and 'noticing'.
The yoga I teach is an evolution of over 20 years of practice and study, perhaps moving away from 'external' evaluation of the postures and moving towards an 'internal' sense of the postures, moving away from the more used traditional approach of systemised yoga to a more experiential approach. Whilst looking at traditional Hatha Yoga postures and pranayamas, I will be encouraging fun and freedom within the traditional structure, whilst taking into our awareness fundamental anatomical and functional aspects required by our bodies for maximum wellbeing benefits.
Please bring a blanket, a yoga / Pilates mat, and wear loose comfortable clothing.
Autumn
8 Sept - 20 Oct (7 weeks)
3 Nov - 15 Dec ( 7 weeks)
£12 per session | or £63 per 7 week course
This class will take place both in person and online via Zoom.
You will find the link to access the session in your booking confirmation email