Get Involved
Lantern Making Workshops
Our Lantern Making workshops are run by professional practitioners from Same Sky.
Working with willow, withe and tissue paper, participants create animal inspired lanterns ready to be illuminated at the parade.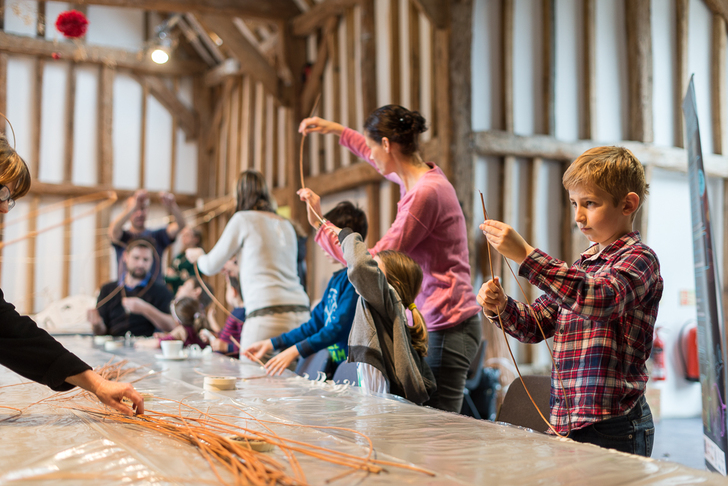 ---
Public Workshops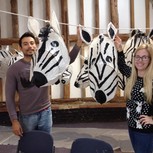 Our public workshops are held at Norden Farm and in Maidenhead Town Centre in the run up to the event.
This year's public workshops take place on the following dates:
Saturday 17 November | Maidenhead Town Centre | 10am – 4pm
Sunday 18 November | Norden Farm | 10.30am – 12.30pm & 1.30pm – 3.30pm
Saturday 24 November | Maidenhead Town Centre | 10am – 4pm
Sunday 25 November | Norden Farm | 10.30am – 12.30pm & 1.30pm – 3.30pm
Saturday 1 December | Maidenhead Town Centre | 10am – 4pm
Sunday 2 December | Norden Farm | 10.30am – 12.30pm & 1.30pm – 3.30pm
Saturday 8 December | Last Chance Workshop, Maidenhead Library | 10.30am – 2pm
Workshops cost £4 per person and pre booking is highly recommended.
For lantern making workshops, each person attending the session needs to buy a ticket. This includes supervising adults.
Take a look at our Lantern Making Workshop FAQs here!
The public workshops are suitable for all the family.
---
Community Groups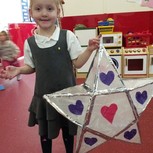 Each year we offer a number of workshops to local community groups.
This year we are working with Family Friends, Maidenhead Innovation Project, Thames Valley Adventure Playground and Alexander Devine Children's Hospice.
If you have a community group which you think would benefit from a Community Lantern Making Workshop in 2019 please get in touch.
---
School Groups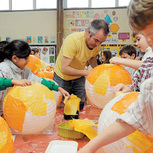 As part of the Lantern Parade project we offer subsidised workshops to local primary schools in the weeks before the parade.
Workshops are suitable for KS2 and SEN students, and take place at your school. The sessions are run by professional arts practitioners, who are DBS checked.
During these hands on workshops students create withe and tissue animal inspired lanterns. The workshops allow children to develop 3D visual skills and experience working with different materials in your school environment.
All schools taking part in these exciting workshops are encouraged to come along with friends and family to see their hard work light up the town during the Parade on Saturday 8 December.
Schools workshops cost: £135 donation per booking, depending on timings we can work with up to 3 classes in a day. (Lantern Parade workshops do not form part of the SMR Farm Out allocation.)
School Workshop bookings are taken directly through Same Sky, but to register you interest, or for more information please email robyn.bunyan@nordenfarm.org
---
The Parade
This year's Carnival of the Animals Lantern Parade takes place on Saturday 8 December.
You don't need to have a lantern to take part! – just come on down, enjoy the music, walk the parade and celebrate with the town.
4.30pm - Live music and entertainment
5pm - Parade departs from Maidenhead Town Hall
5.45pm – 6.15pm - Live music and entertainment continues
all times tbc
Live Entertainment
Keep an eye on the website for exciting updates about 2018's entertainment!
---
The Lantern Parade Exhibition
2018 marks the 10th anniversary of Norden Farm's Lantern Parade.
Between Tuesday 15 - Sunday 27 January 2019 head to the Gallery at Norden Farm to relive 10 years of the project.
This special retrospective exhibition will celebrate how the parade has grown in the last 10 years
If you have photos and videos from past parades, we would love to see them and include them in the exhibition!
Email your photos and videos to robyn.bunyan@nordenfarm.org
#nordenfarm / www.facebook.com/nordenfarmcentreforthearts / @nordenfarm
---
Volunteer
We are always looking for proactive volunteers that can help at the event, and keep the parade moving.
Last year we were joined by around 1500 people on the parade, and expect more people to take part in 2018.
If you would like to get involved on parade day, please get in touch – email robyn.bunyan@nordenfarm.org
(Video credit Mike Swift, Berkshire Media)