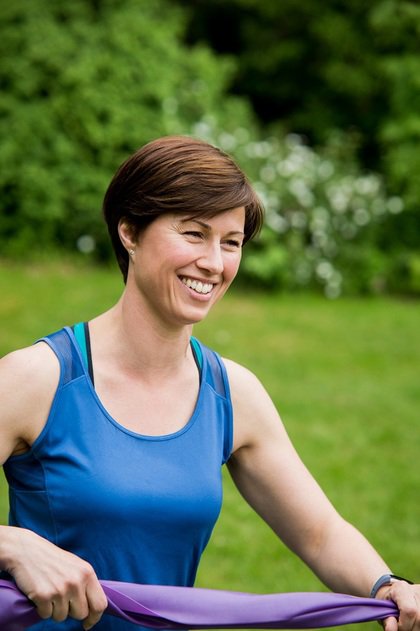 Led by Zoe Brennan.
Suitable for anyone new to Pilates or wishing to improve their flexibility, co-ordination, posture, balance, breathing and focus on stabilising the core. At the end of the class we will take a few moments to relax and unwind.
All abilities are welcome.
You will need your own mat.
Tues 6 Sept – 11 Oct (exc 4 Oct), 18 Oct – 22 Nov (exc 25 Oct), 29 Nov – 20 Dec
1.30pm - 2.30pm
£12 per class | £60 per 6 week course | £50 per 5 week course | £40 per 4 week course
Suitable for 18+ years.
This class will take place both in person and online via Zoom.
If you are taking part online, you will find the link to access the session in your booking confirmation email
---
Click here to download the Pilates information sheet.
---
This is a blended class with opportunities to take part both live at Norden Farm and online.
How do our online classes work?
The classes will take place via a video stream on Zoom where you'll be able to use the camera and audio on your tablet, laptop or other device to see and hear the tutor and other participants.
You simply need to book on to your class or workshop of choice as normal by the cut off time. We'll then send you a booking confirmation email with a link to your session, password and a meeting ID.
If you'd like to learn more about joining a meeting on Zoom, click here for a handy guide.
---