Norden Farm Recommends

---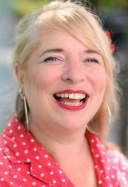 Dear Friends
At last, thanks to the lockdown, you've got time to write that book / film script / paint that picture / make that sculpture you've been talking about for years… err... but how to get going? Re-energise your inner artist and read The Artist's Way  by Julia Cameron. A classic for creatives it aims to dispel the 'I'm not talented enough' conditioning. Buy it from The Little Bookshop in Cookham and support your local independent bookshop.
This week we were due to screen the very wonderful film, Cunningham about the visionary Choreographer who was part of the New York Avant Garde movement working with his partner, the composer, John Cage. You can stream it directly from Dogwoof here and the lovely people will donate 10% of your purchase to us here at The Farm.
---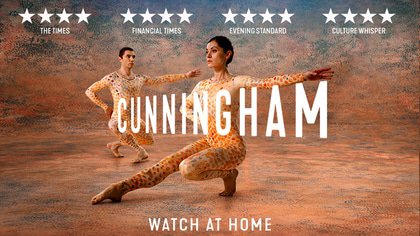 ---
So, you've exhausted all your arts and crafts ideas with the children, and completed Kayleigh's Crafts. How about some creative home learning from the Royal Opera House? Magical Adventures launch 24 April for children aged 5 – 14. Activities include opera singing, set design and choreography courtesy of the ROH education team.
One of my all-time theatre heroes, Emma Rice, briefly and controversially Director of the Globe and previously Artistic Director of Kneehigh Theatre, creators of some of the most innovative total theatre and endlessly emulated, adapted Angela Carter's final novel, Wise Children at the Old Vic back in 2018. We screened it at The Farm earlier this year, but if you missed it, you can catch it on BBC iPlayer for the next two months.
---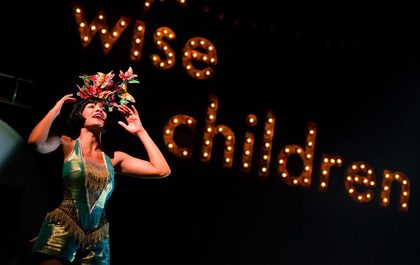 ---
If you like me are missing a delicious pint of Rebellion IPA from the Norden Farm café bar, our ever resourceful friends at the Rebellion Brewery are offering free delivery to certain postcodes (they include SL6) and have a drive in service at their beautiful brewery in Marlow, details on their website.
And finally, one of my favourite stories of captivity to freedom. Christian the lion cub - bought from Harrods, raised in Chelsea and then released into the wild. The reunion is guaranteed to lift your spirits and make your heart soar – just what the doctor ordered...
---
---
Jane Corry x
Chief Executive and Artistic Director