Pick Your Own: Thursday 21 May

---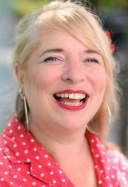 Dear Friends
The Godfathers of immersive performance and all things radical, 'national treasure' theatre collective, People Show, present a new project documenting a single day of lockdown with students across the world. Sunday 24 May 6.30pm as part of the Wandsworth Fringe festival.
The direct creative-familial line from people show is SHUNT, the theatre crew who made brilliantly grimy immersive performance in the bowels of London Bridge Station. Two of the founders Nigel Barrett and Louise Mari present Party Skills for the End of the World: Lockdown Special as a free event on Friday 22 May as part of Manchester International Festival.
---
---
As an elegant antithesis, how about a gorgeous fairy-tale opera for a Friday night? It's the online premiere of Cendrillon (Cinderella) from the Royal Opera House with a stunning score by Massenet. Friday 22 May 7pm on YouTube, then streaming until Thursday 4 June. Free to stream with the opportunity to donate to the Royal Opera House.
We've all become quiz-meisters now, but here's one with a comedy edge. Jimmy Carr who's tried out new material with Norden Farm audiences many a time - hosts The Little Tiny Quiz of the Lockdown with questions every day at 6pm and answers at 8pm, a bite size punctuation for your lockdown day.
---
---
Or a Saturday night of 21st century hipster quiz bingo with lots of tongue in cheek humour and disco balls as East London venue, Dabbers, goes online.
The Imperial War Museum should know a thing or two about living through hard times. Every Wednesday join their Adventures in History – this week it's all about spies or check out what people did during lockdown in the war war and be grateful we have the internet.
---
---
We LOVE Alexander Armstrong at The Farm. His piano shows with us were a complete delight. Excited that his new comedy podcast, where he re-unites with Ben Miller, launches this week. Listen to Timeghost and the 'expert cultural commentators' here.
Jane Corry x
Chief Executive and Artistic Director