Pick Your Own: Thursday 4 June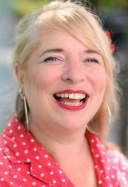 Dear Friends
We Are One: A Global Film Festival is a 10-day digital festival is co-curated by 21 of the world's leading film festivals, including Cannes, Berlin, Venice and the BFI London Film Festival. Don't worry if lockdown's reduced your concentration abilities to that of a gnat – plenty of excellent shorts in the line-up.
An escape room in lockdown has got to be worth checking out, especially one set in ancient Greece, come on! Join the classics theatre company, Actors of Dionysus on a secret mission to Thebes.
The Creative Learning Team at the iconic Alexandra Palace always impress with their constant innovation. In their latest project, you can get involved in the global music conversation by making a graphic score with the School of Noise (yes - there are prizes!) but check out a ton of other fun to be had on their activities page including the mini-beasts safari lesson you could do in any open space.
---
⭐ CALLING ALL MUSICIANS ⭐ and non-musicians! Today with School of Noise we're launching our Global Graphic Score Project...

Posted by Alexandra Palace on Wednesday, May 27, 2020
---
Merry Wives of Windsor in a jazz age production, (think 'Noel Coward society comedy') at The Globe streams this week. Like all theatres reliant on box office income for their survival, this iconic venue is struggling so consider donating when you watch.
---
Trailer | The Merry Wives of Windsor

Did someone say sack? Join us in 1930s Windsor for a romp with Falstaff and our Merry Wives — The Merry Wives of Windsor is our next YouTube Premiere, this Monday 1 June at 7.00pm. ⏰ Set a reminder: https://youtu.be/nBlQ3z3GRjs

Posted by Shakespeare's Globe on Friday, May 29, 2020
---
Meet Anansi the trickster spider who loves to party and showing off his dance moves, (I think I know him) at the Unicorn Theatre, Saturday at 11am. More stories about the mischievous spider from this epic venue to follow.
Trio of Men describe themselves as municipal song-makers. Put on some headphones and deep dive into the testing tank.
4-7 June is Virtual Pride - create an animated online avatar and join the parade this weekend. Get involved in the Big Queer Quiz hosted by RuPaul's Drag Race favourite – Sum Ting Wong at the end of the festival and donate to Kaleidoscope Trust, a non-profit organisation that campaigns for the human rights of LGBT+ people in countries where they are discriminated.
---
Everybody across the globe, no matter how isolated they may be, will be able to feel proud of who they are with Pride for All

Posted by PinkNews on Wednesday, June 3, 2020
---
The excellent Brighton Festival was yet another arts casualty of all of this. Some of their programme went digital including this lovely children's show, Groove Into the Woods: A Video Storybook from Groove Baby, it features an almost live band, musical interaction and 3D animation. Join three friends on their quest to save some grown-ups from some horrible trolls. Singing, dancing and adventure all included. Get it in your diary for next year and donate to the festival if you can.
---
---
Jane Corry x
Chief Executive and Artistic Director