Pick Your Own: Thursday 30 April
---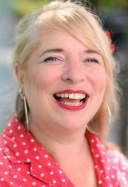 Dear Friends
National Theatre Live screenings have become a firm favourite at The Farm with nearly every live screening selling out. This Thursday and Friday they're sharing their 2011 production of Frankenstein. Directed by Danny Boyle and starring Benedict Cumberbatch and Jonny Lee Miller – who famously alternated the roles of Victor Frankenstein and his monster – but who did which better? Debate till the early hours …
I was soooo looking forward to Any Suggestions Doctor, the improvised Dr Who parody which should have been at The Farm on Saturday... sniff sniff. Fear not, you can keep your inner Whovian happy by trying out the ultimate Dr Who Fan Quiz - perfect for the family Zoom.
---
---
If you like me are feeling a bit sick from binging on trashy box sets and in need of some cultural quinoa in the form of fine arthouse cinema, check out The Filmmaker Sessions from the Raindance Festival crew. Each week they offer a short film (that played the festival in the past) on the Raindance website, and then a Q&A with the filmmaker on Instagram. This Friday its Teenage Superstars (Q&A live on Instagram Friday 1 May 1.30pm) - a look at the bands from the alternative pop music scene in Glasgow from the mid 80s to early 90s.
---
---
Introducing very young audiences to brilliant classical music is something we love doing with our great friends at Concertini (keep an eye on our website for online gigs coming up). In the meantime, watch this with your mini maestros Meeting Mozart from the Sydney Opera House. It introduces all the instruments plus his music with plenty of jokes on the way.
I've just booked comedian, Spencer Jones for Spring 2021. He is very silly which feels just perfect for now, to disperse some of the gloom, however briefly. Here's a clip from when he was on Harry Hill's show - another Farm Fave who tried out his new kids show with us last summer.
---
---
The Globe is streaming a different play every two weeks on YouTube. Released this week is its brilliant 2009 production of Romeo and Juliet. Watch and donate to the Shakespearean Theatre here.
Theatre company Graeae have championed deaf and disabled artists throughout their career (Artistic Director Jenny Sealey directed the genius Opening Ceremony for the London 2012 Paralympic Games). Check out their Corona response project Crips without Constraints: A Play, A Podcast, A Picture.
---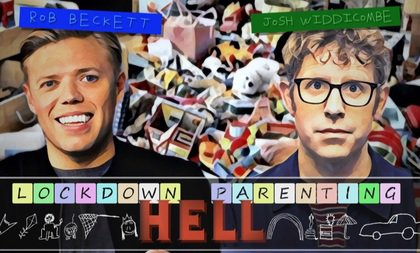 ---
And finally, feeling inadequate in parenting anyone? You're doing better than you think! Compare and contrast your household experiences in Lockdown Parenting Hell, the brand new podcast, from Rob Beckett and Josh Widdicombe (who have both played the Studio and the Courtyard, lucky people). They launch with special guest Katherine Ryan this week – you can listen here.
---
Jane Corry x
Chief Executive and Artistic Director