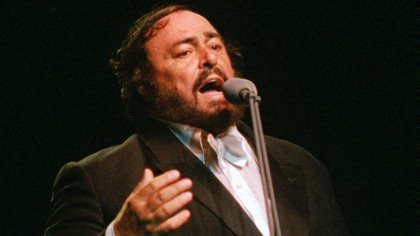 Dir: Ron Howard 2019, 114 mins, UK/US
Academy Award winner Ron Howard puts audiences front row centre for an exploration of The Voice... The Man... The Legend. Luciano Pavarotti gave his life to the music and a voice to the world. This cinematic event features history-making performances and intimate interviews, including never-before-seen footage.
WHY? A riveting film that lifts the curtain on the icon who brought opera to the people
'Ron Howard's ebullient documentary salutes the operatic legend Luciano Pavarotti for the genius he was' Variety
Click here to read the full review.
£10.50 (£9.50 conc)

Special Ticket Offer
£9 (£8 conc) tickets when you book for three films at the same time. Offer excludes event cinema screenings.
Movie Mondays Offer
Monday film screening tickets £7 and include a free cup of tea or filter coffee. Excludes School Holiday Family Screenings and Event Cinema screenings.