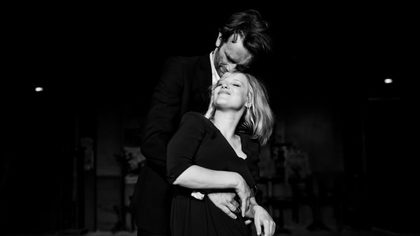 Dir: Pawel Pawlikowski 2018 | 88 mins, Pl/Fr/UK
(French and Polish with English subtitles)
In the ruins of post-war Poland, Wiktor and Zula fall deeply and destructively in love. They are musicians, forced to play into the Soviet propaganda machine. As they spot their chance to make a break for Paris, both make a split decision that will mark their lives forever.
Winner of Best Director at the Cannes Film Festival 2018.
Nominated for four BAFTAs and three Academy Awards, including Best Director and Best Cinematography.
WHY? 'Mysterious, musically glorious and visually ravishing' ★★★★★ The Guardian
Click here to read the full review.
£10.50 (£9.50 conc)
Movie Mondays Offer
Monday film screening tickets are £7 and include a free cup of tea or filter coffee.