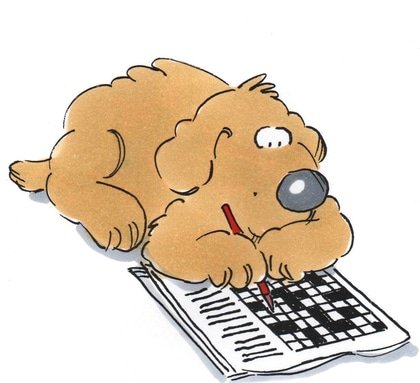 Tony Long's amusing talk on how to master the art of solving cryptic crosswords. He explains the different kinds of clues, gives his three golden rules for solving them, and includes examples of cryptic clues.
Tony's show is peppered with humorous quips and quotes, providing light relief from all the hard work!
WHY? A light hearted treat for crossword lovers and those who would like to get started!
Studio
£10
F
C
C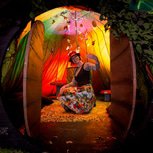 Sunday Stories
Interactive storytelling in the magical story den.
Join in or unwind in the Café Bar with a latte and the Sunday papers, while your little ones get involved in telling stories from all over the world. Age guidance 4 – 7 years.
WHY? A sociable, creative and entirely relaxed way to do Sundays for families with young children
Sunday 13 May
Once Upon A Time: A Crown of Royal Tales

£3 per person (45 mins)
C
S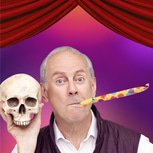 Gyles Brandreth - Break a Leg!
They say all political careers end in tears.
In Brandreth's case it's tears of laughter as the actor, author, ex-MP, One Show reporter and QI, Have I Got News For You and Countdown star is back on tour with his new show celebrating all things theatrical.
Without hesitation or repetition (and just a touch of deviation), the BBC Radio 4 Just a Minute regular delivers a dazzling hour of wit, wisdom, high drama, low comedy, and hilarious name-dropping.
WHY? 'A master raconteur' ★★★★★ The Telegraph
'Total joy' ★★★★★ Scotsman
Suitable for ages 12+ years.
Courtyard Theatre
£20
M
S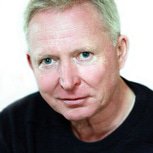 A Celebration of Life
Heartfelt poetry, words and sketches depicting life in all its wonders.
The performance by Maidenhead actor Clive Woodward will be engaging, emotive and funny. Clive has acted in theatre, TV, BBC Radio plays and films including A Bunch of Amateurs alongside Burt Reynolds. With topics such as growing-up, work, love, marriage, beauty and loss it will be a celebration of life.
WHY? Will make you think, furthermore you'll be tickled pink...
Studio
£15