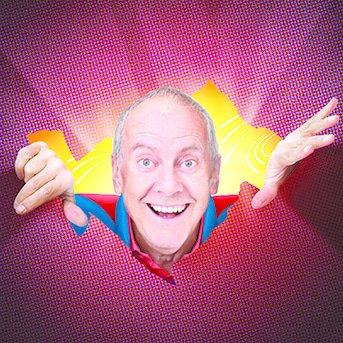 Get It! Use It! Conquer The World!
'No matter how eloquently a dog may bark, he cannot tell you that his parents were poor but honest' - only words can do that. Language is power. Words are magic.

Join Edinburgh Fringe award winner Gyles Brandreth on an uproarious and unexpected magic carpet ride around the awesome world of words.

Gyles is known as a wit and word-meister, former MP and Government Whip, BBC Radio 4 Just A Minute regular, BBC1 One Show reporter, Channel 4 Countdown survivor and as seen on QI, Have I Got News For You, Room 101, The IT Crowd and Pointless.
Whether it's global domination you're after – or getting some nookie on a Friday night – you need the right words to get the right results. Discover them right here.

WHY? ★★★★★ The Scotsman ★★★★★ Edinburgh Festivals Magazine ★★★★★ The Telegraph

'Wildly funny, incredibly indiscreet' Daily Mail
'Very funny' Sunday Times
'A master raconteur' Sunday Telegraph
'Absolute joy' Scotsman
£19