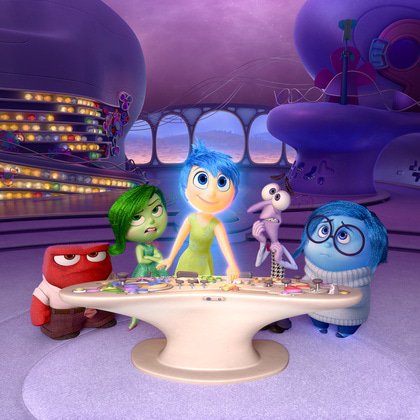 Dir: Pete Docter, Ronnie Del Carmen 2015 | 95 mins
Joy, Fear, Anger, Disgust and Sadness live in the control centre inside 11 year old Riley's mind. When she moves with her family to San Francisco, they struggle to adjust and turmoil ensues.
WHY? ★★★★★ The Independent ★★★★★ Empire Magazine ★★★★★ The Times
Click here to read Empire's review in full.
School Holiday Family Screenings
£7 (£5 under 16s), Family & Friends (4 people) £20
Relaxed Screening - Tues 15 Aug 11.30am
An inclusive cinema experience, specially designed to welcome children and adults with special educational needs or disabilities, or anyone who would benefit from a relaxed environment. The volume is reduced and lights are kept on a low level. Audiences can make noise, move around or leave the cinema.