Dir: Dorota Kobiela, Hugh Welchman 2017 | 94 mins
27 July 1890. The small French country town of Auvers. A gaunt figure stumbles down a drowsy high street at twilight. The man is carrying nothing, his hands clasped to a fresh bullet wound. This man is Vincent van Gogh, then a little known artist. The story of his tragic death is told in this breathtaking animated drama.
WHY? 'A one-of-a-kind work of art' Variety
Click here to read the full review.
£10.50 (£9.50 conc)
Special Ticket Offer
£9 (£8 conc) tickets when you book for three films at the same time. Offer excludes event cinema screenings. Offer applied in basket.
Movie Mondays Offer
Monday film screening tickets are £7 and include a free cup of tea or filter coffee.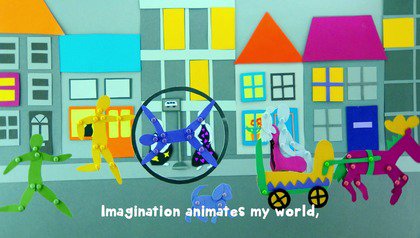 Random Acts presents
Bold and Creative Short Films by Young Artists
Norden Farm presents Random Acts, before selected screenings. Some of the world's boldest and most creative 3 minute shorts by emerging film makers. Catch the film below before screenings of Loving Vincent.
Imagination
Imagination is a lively, colourful cut-out animation inspired by Matisse's paper cut-outs. From filmmaker Jemima Hughes.