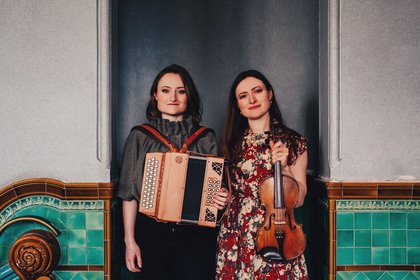 Emily Askew and Hazel Askew (Lady Maisery) have become known as two of the foremost performers and interpreters of English folk music.
They rework and reinterpret songs and balladry, creating breathtaking arrangements. Both are skilled multi-instrumentalists and expert players of dance music - using fiddle, melodeon, concertina and cello in their innate drive to bring old dance music to life.
WHY? 'This is traditional folk in a fine, fresh form' The Telegraph
Studio
£14, £12 Advantage Card holders
Tickets can be booked online using the code ADVANTAGE and entering your advantage card number when prompted.