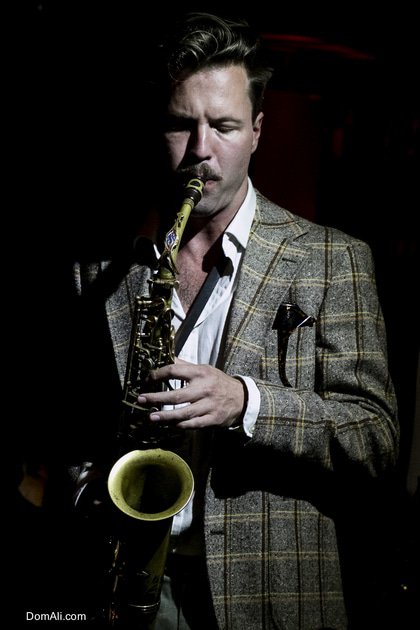 Guido Spannocchi is a Vienna born London based saxophonist currently about to release his third album. His previous albums Ahead Only in 2017 and Terms & Conditions in 2018 have gained him international press reviews and radio airplay.
Together with his trio, Guido has toured through Germany, Austria, Slovenia, Italy, France and the UK and has had a major tour in Brazil. He also hosts several regular nights in renowned Jazz clubs in London.
Collected during childhood, as well as various tours, the repertoire and compositions focus on eastern European lullabies combined with Brazilian and world rhythms in a unique harmonic structure. These come to life particularly through the interplay of the band members. Consisting of alto saxophone, double bass and drums - this ensemble is as fragile as it is transparent and never ceases to take the listener on a journey through uncharted territory.
WHY? 'An exciting deep jazz album creating a real buzz' Paul Bradshaw, Worldwide FM
'Wonderfully real jazz' Christian Bakonyi, Austrian National Radio OE1
'A modern day Ornette Coleman' Tony Kofi
'The perfect antidote' Tamsin Snow
Studio
£14 (£12 conc)