Technical Volunteers
Thank you for your interest in the Norden Farm Technical Volunteer Scheme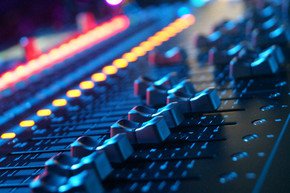 The Norden Farm technical volunteers scheme is intended to provide anybody with an interest in technical theatre the chance to learn new skills and develop their experience in the areas of technical theatre. Whether you have extensive existing knowledge of technical theatre and are just looking to lend a helping hand or you are a complete novice who doesn't yet know your XLR from your CAT5 then this is the place to come and learn!
How it Works: If you are interested in volunteering here at Norden Farm all you need to do is fill out our short application form here.
Once this is complete we will look over your submission. We will then contact you to arrange an induction session. Each technical volunteer will be offered a number of events to volunteer with each season – how much you do, will be up to you! Where possible, we will also tailor these events around your specific technical theatre interests.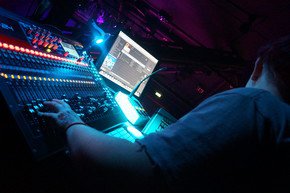 Volunteering slots on events may be offered to a number of volunteers. Where this is the case, they will be filled on a first come, first serve basis. If at any point, you are unable to attend an event you have volunteered for, please contact our team as soon as possible so that we can offer the opportunity to other volunteers.
The technical volunteer scheme is for anybody with a safe, positive and professional attitude, coupled with a willingness to learn from our highly skilled team. If you are interested, please contact us using the links on the right of this page.
All the best and we look forward to hearing from you.... 
Matthew Langford Senior Technician