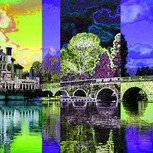 The Arts Society Maidenhead provides an exciting programme of monthly lectures on the third Monday of the month, covering a wide range of subjects.
The speakers are all engaging communicators, who excel in their field. The Society offers enjoyable opportunities to discover and support the arts of yesterday, today and tomorrow. Come along to make new friends in convivial surroundings.
To enquire about membership or to attend a lecture as a guest, please email maidenhead@theartssociety.org

Mon 18 Mar - Paul Roberts – Life and death in Pompeii and Herculaneum
Mon 29 Apr - Ian Keable - One Hundred Years of Deception: Hoaxes and Swindlers in 18th Century
Mon 20 May - Charles Harris – 'Mind the Gap': Graphics and designs for the London Underground
Mon 17 Jun - Denise Heywood – Shimmering Splendour: Silk in South-East Asia
Mon 16 Sept - Caroline Shenton – Packing up the Nation
Mon 21 Oct - John Stevens – Imperial Calcutta: Art and Architecture
If you are already a member, you can also pre-book a lunch meal deal for your next lecture, please click here for more information.
D
T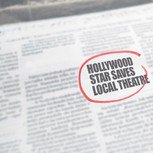 A Bunch of Amateurs
Presented by Maidenhead Drama Guild.
Fading Hollywood action hero Jefferson Steele arrives in England to play King Lear in Stratford - only to find that this is not the birthplace of the Bard, but a sleepy Suffolk village. The cast are a bunch of amateurs trying to save their theatre. As acting worlds collide, Jefferson discovers some truths about himself - along with his inner Lear.
WHY? 'Terrific comedy packed with killer comic dialogue... plenty of twists and turns' ★★★★★ Whatsonstage
Studio
£14 (£12 conc)