F
E
M
The Royal Opera: Cavalleria Rusticana/Pagliacci
Live screening.
The award-winning production by Damiano Michieletto. Two opera classics are drawn together in this wonderfully observed re-creation of life in a south Italian village as a travelling theatre visits and emotions erupt.
WHY? Presents vividly the fast-moving, shocking events brought about by secret love and uncontrollable jealousy
Courtyard Theatre
£15

F
E
D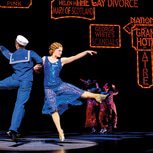 42nd Street (PG)
Encore screening, filmed at the Theatre Royal, Drury Lane
Fresh off the bus from small-town America, Peggy Sawyer is just another face in the chorus line on Broadway's newest show. But when the leading lady gets injured, Peggy might just have the shot at stardom she's always dreamed of…
WHY? Featuring iconic songs 42nd Street, We're in the Money, Lullaby of Broadway, Dames and I Only Have Eyes For You
Courtyard Theatre
142 mins | £15
F
E
D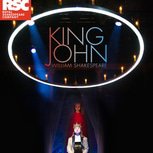 RSC Live: King John
Richard the Lionheart is dead.
His brother John is King of England. Threatened from all sides by Europe, the English noblemen and even his own family - King John will stop at nothing to keep hold of his crown.
WHY? Shakespeare's rarely performed tale of a nation in turmoil vibrates with modern resonance in this vivid new production
Courtyard Theatre
£15