C
C
O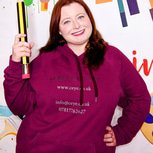 Kayleigh's Crafts - On Demand Craft Kits
Purchase your craft kits, collect from the Cafe Bar, then tune into the on demand video to get creative!
Monster Slime
Create your own monster themed slime! Your kit includes everything you need to make slime including optional extras such as a paint, foam balls, glitter and googly eyes. Play with your slime on the Splat Mat and learn through play with some fun activities and worksheets. Your pack comes with a special 'Slime Scientist in Training' ID card, monster activity book, stickers, and straws to make slime 'balloons'!

Ahoy Matey
Decorate your own wooden pirate ship! Your kit includes everything you need to decorate and assemble you own pirate ship decoration. Have fun with the activity book, worksheets, stickers and your very own pirate hat!

Superheroes
Create your own superhero puppet! Your kit includes everything you need to make you very own hand puppet as well as your own glider to assemble. Dress as a hero with your very own mask, snap bracelet and superhero tattoo!

Under the Sea Slime!
Your ticket includes your craft pack which features everything you need to take part! Just use the On Demand video link to get creative at home in your own time! The packs (and accompanying On Demand video) shows you how to create a special batch of Under the Sea themed slime!

Minibeast Madness
Learn all about minibeasts with Minibeast Madness! Decorate your own sun catcher and garden stake with the paint provided. Go minibeast hunting with the mini magnifying glass and record what you find. Play the matching game and match the minibeast to their description. Have fun with your very own glow in the dark bug, caterpillar balloon and bug themed temporary tattoo!

Simply tune in and get creative at a time that suits you! We'd love to see your photos - you can tag us on social media @nordenfarm!
Suitable for ages 4+ years.
£5 per pack
Packs can be booked by selecting your preferred collection date (Thursdays - Saturdays 12pm - 10pm). Collect your pre-booked kit from our Café Bar by showing them your booking confirmation email.