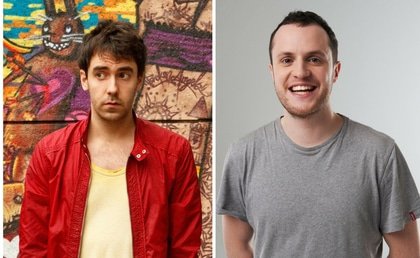 An Avalon Edinburgh Festival preview.
Adam Hess: Cactus
Edinburgh Comedy Award-nominated chap and star of Live at the Palladium, Live From the BBC and other stuff returns for another smash-hit show. He's five foot eleven, he hates other families' plates, and he had his 18th birthday party on a riverboat on the Thames so when people realised how boring it was they couldn't leave.
'Ive seen few shows that are funnier' Times
'For good quality gags per minute, there is no better comedian on the Fringe' Independent
'One of the most out and out hilarious shows on the Fringe ★★★★1/2' Chortle

Jack Barry: High Treason
This show is about why we should legalise all the drugs. It's serious business, so has a serious name. But it's also a pun, so you know you'll have fun. As seen/heard on Channel 4, Channel 5, ITV 2 and BBC Radio 4.
★★★★ List
'The hardest I have laughed at the Fringe so far' ★★★★★ EdFringeReview.com
'A degree of skill that belies his youth' Fest
'Ridiculously funny and genuinely impressive' ★★★★ theedinburghreporter.co.uk
WHY? Adam has been nominated for the Edinburgh Comedy Award while Jack has supported James Acaster on tour
Studio
£10 (£8 conc)
@adamhess1
@JBazzler
@nordenfarm