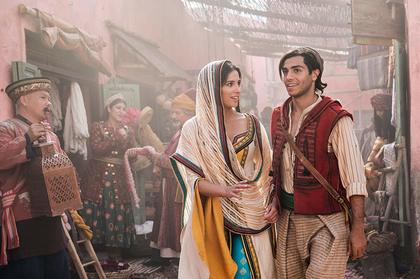 Dir: Guy Ritchie 2019, 128 mins, US
The tale of charming street hustler Aladdin, courageous and self-determined Princess Jasmine and a larger-than-life Genie. Kind-hearted Aladdin and power-hungry Jafar vie for a magic lamp that has the power to make their deepest wishes come true. Starring Mena Massoud, Naomi Scott and Will Smith.
WHY? A thrilling and vibrant live-action retelling of the animated classic
'Guy Ritchie's adaptation is lively, colourful and genuinely funny' ★★★★ The Gardian
Click here to read the full review.
£8 (£6 under 16s)
Family & Friends (4 people) £24.