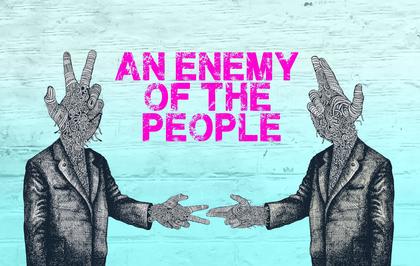 Ibsen's masterpiece is adapted for the 21st century.
Having rejuvenated the fortunes of a crumbling town, eminent doctor Tamsin Stockmann expects to be hailed as its saviour once again when she exposes a major public health risk. But the town's prosperity hangs in the balance and opposition grows. Will she be lauded as hero of the hour or will Dr Stockmann be declared an enemy of the people?
Flintock Theatre employ their signature high-energy storytelling, music and live digital interaction.
WHY? A searing examination of fake news, whistleblowing and who really wields power in contemporary Britain
Recommended for ages 14+ years.
Presented by Flintlock Theatre
Courtyard Theatre
£14