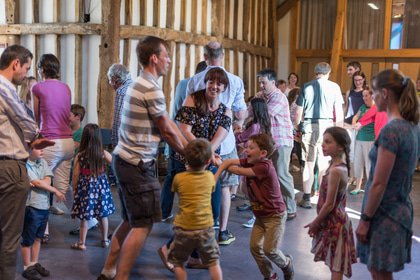 A live band, easy to learn dance steps and lots of laughter for a Sunday afternoon.
Join us for a reel and a jig around the Long Barn.
WHY? A great way for families to spend some fine quality time together
This event is part of Quest Family Fest 2019. Join us to navigate your way through 2 weeks of creative adventures.
90 minutes.
Long Barn
£11 (£9 under 16s)
Family and Friends (4 people) £36