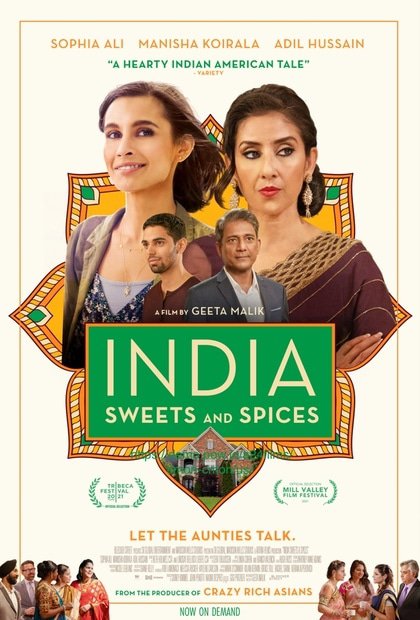 Dir: Geeta Malik 2021 | 104 mins
Alia Kapur (Sophia Ali) returns to her family's posh suburban New Jersey home after a year away at college. She upends their well-ordered life with her newfound independence.
She befriends Varun (Rish Shah) – the handsome son of the new owners of the local Indian grocery. She invites his family to a weekly dinner gathering with her parents' wealthy friends. Alia is shocked to learn that her perfectionist mother Sheila (Manisha Koirala) knows Varun's mother Bhairavi (Deepti Gupta).
Alia's surprise turns to indignation when she uncovers secrets about both her parents. It pushes her toward a daring and transformative confrontation.
A coming of age film set against a lovingly framed glimpse of the life of an Indian American family.
From the Producer of Crazy Rich Asians.
'An inviting intergenerational dramedy of comforting flavours, both witty and familiar' Variety
£10.50 | £9.50 conc
Socially Distanced Screening
The screening on Sat 29 Oct at 5pm is socially distanced with a reduced capacity. Face coverings are optional. Food and drink from our Cafe Bar can be taken into the theatre as normal.