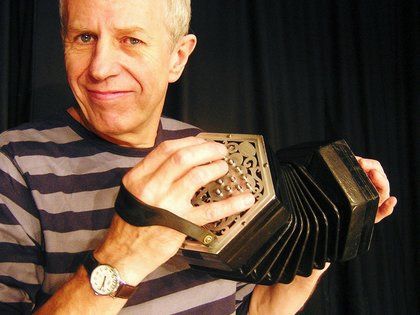 John is a leading interpreter of English folk song and has also established an enviable reputation as an instrumental virtuoso (melodeon, anglo concertina, button accordion).
He has been a member of the Albion Country Band, Magic Lantern, The Richard Thompson Band, Steeleye Span and Brass Monkey, to name just a few.
WHY? 'Kirkpatrick's buoyant presence and lust for this music sounds more rampant than ever' fRoots Magazine
Presented by RM Promotions.
Studio
£16.50