SOLD OUT
M
F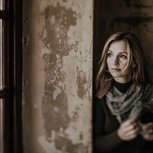 Cara Dillon
This extraordinary Irish singer has been captivating audiences and achieving exceptional acclaim for over 20 years.
Alongside a selection of favourites from her previous releases, Cara performs material from her new album Wanderer. It is a collection of beautiful and moving songs recorded in an intimate setting with her husband and musical partner Sam Lakeman.
WHY? 'Quite possibly the world's most beautiful female voice' Mojo Magazine
Courtyard Theatre
£22
M
F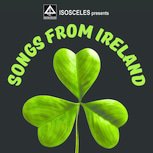 Songs from Ireland
Pat Abernethy (from Belfast) and Dave Marsden (from Dublin) return to their Irish roots for this intimate evening of music and stories.
All the songs reflect the Irish spirit in its many forms - nostalgia, romance, emigration, politics, loss, humour and more. Between songs, you will also be regaled with stories from their days in Ireland.
WHY? Featuring songs from the likes of Paul Brady, Tommy Makem, The Furey Brothers, Van Morrison and Val Doonican
Presented by Isosceles
Studio
£14 (£12 conc)
M
F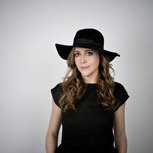 Siobhan Miller
One of Scotland's foremost folk singers, Siobhan Miller is an exceptional talent.
She is renowned for her unique vocal style paired with evocative song-writing, and a fusion of indie and alternative music with her strong folk roots. She is backed by three musicians on guitar, bass and fiddle.
WHY? Alongside a 2018 BBC Radio 2 Folk Award, she is the only ever three-time winner of Scots Singer of the Year at the BBC Alba Scots Trad Music Awards
Studio
£16.50