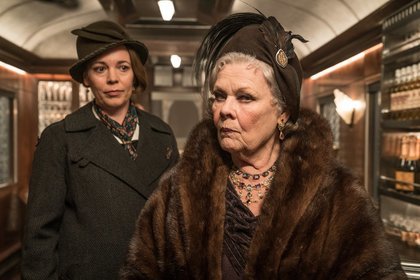 Dir: Kenneth Branagh 2017 | 114 mins
What starts out as a lavish train ride through Europe, unfolds into one of the most stylish, suspenseful and thrilling mysteries ever told. Thirteen strangers are stranded on a train, where everyone's a suspect. One man must race against time to solve the puzzle before the murderer strikes again.
WHY? Kenneth Branagh directs and leads an all-star cast including Penélope Cruz, Willem Dafoe, Judi Dench, Johnny Depp and Olivia Colman
'Kenneth Branagh's lavish, all-star take on the Agatha Christie classic is endearingly nostalgic' ★★★★ The Guardian
Click here to read the full review.
£7