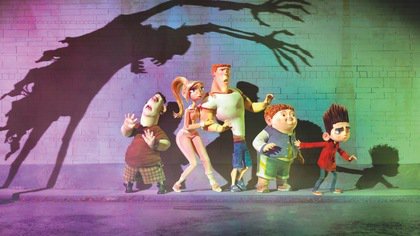 Dir: Sam Fell 2012 | 88 mins
Eleven year old Norman has the unique ability to see and speak with the dead.
He must save his town from a curse which turns people into zombies. He also has to take on mysterious ghosts, wily witches and, worst of all, clueless grown-ups.
Caught in a wild race against time to save his family, friends, and town, Norman must bravely summon up all that makes a hero – courage and compassion – as he finds his paranormal activities pushed to their otherworldly limits.
'Ghoulish? Yes. Funny? You bet' ★★★★★ Time Out
School Holiday Family Screenings
£9 | £7 under 16s
Family & Friends (4 people) £28
Tickets for children under 18 months
For this show, tickets/seats are not required for children under 18 months who are happy to sit on laps