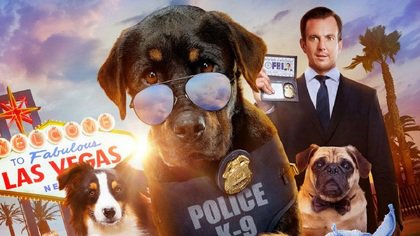 Dir: Raja Gosnell 2018 | 92 mins, UK/US
A family comedy about an unlikely pairing. Frank, a detective, must go undercover with his canine partner Max. The duo must infiltrate the world's most exclusive dog show to solve his biggest case yet.
WHY? Starring Will Arnett, Chris 'Ludacris' Bridges and Stanley Tucci
'A high-concept family comedy' Hollywood Reporter
Click here to read the full review.
£7 (£5 under 16s)
Family & Friends (4 people) £20