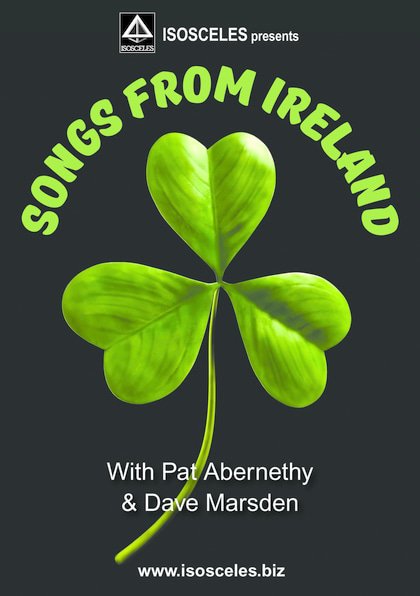 Pat Abernethy (from Belfast) and Dave Marsden (from Dublin) return to their Irish roots for this intimate evening of music and stories.
All the songs reflect the Irish spirit in its many forms - nostalgia, romance, emigration, politics, loss, humour and more. Between songs, you will also be regaled with stories from their days in Ireland.
WHY? Featuring songs from the likes of Paul Brady, Tommy Makem, The Furey Brothers, Van Morrison and Val Doonican
Presented by Isosceles.
Studio
£14 (£12 conc)