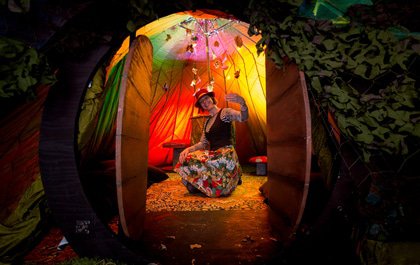 Interactive storytelling in the magical story den.
Join in or unwind in the Café Bar with a latte and the Sunday papers, while your little ones get involved in telling stories from all over the world.
Join Ruth on Sunday 9 June. She will be reading:
The Emperor's Nightingale, and a pocket full of tales.
Age guidance 4 – 7 years.
WHY? A sociable, creative and entirely relaxed way to do Sundays for families with young children
The Story Den
£3.50 per person (45 mins)