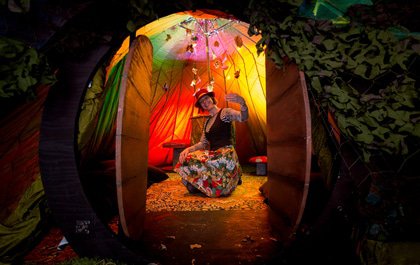 Interactive storytelling in the magical story den.
Join in or unwind in the Café Bar with a latte and the Sunday papers, while your little ones get involved in telling stories from all over the world.
Our storyteller Ruth will be joining us on Sunday 29 September and reading The Runaway Pancake and other Tales.
Age guidance 4 – 7 years.
WHY? A sociable, creative and entirely relaxed way to do Sundays for families with young children
The Story Den
£3.50 per person (45 mins)