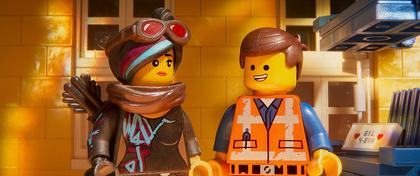 Dir: Mike Mitchell 2019 | 106 mins, Dk/Ca/No/Au/US
The heroes of Bricksburg reunite in an all new action-packed adventure. It's been five years since everything was awesome and the citizens are now facing a huge new threat - LEGO DUPLO invaders from outer space-wrecking everything faster than it can be rebuilt.
WHY? Starring the voices of Chris Pratt, Elizabeth Banks, Will Arnett and Alison Brie
'A sophisticated new adventure... hilarious voice-work artistry, ceaselessly inventive pop-culture riffs and eyeball-popping graphics' ★★★★ The Guardian
Click here to read the full review.
This event is part of Quest Family Fest 2019. Join us to navigate your way through 2 weeks of creative adventures.
£8 (£6 under 16s)
Family and Friends (4 people) £24
Click here to learn all about The Quest. Collect stamps this school holiday to become the Ultimate Explorer.