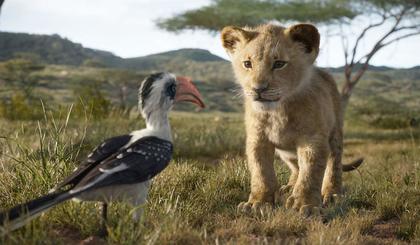 Dir: Jon Favreau 2019, Run time tbc, US
Simba idolizes his father, King Mufasa. But not everyone in the kingdom celebrates the new cub's arrival. Mufasa's brother has plans of his own. After Simba is exiled, he makes a pair of curious newfound friends. With their help, Simba will have to figure out how to grow up and take back what is rightfully his.
WHY? The all-star cast includes Donald Glover, Beyoncé Knowles-Carter, Chiwetel Ejiofor and James Earl Jones
£8 (£6 under 16s)
Family & Friends (4 people) £24.
Bring Baby Screenings
The screening on Friday 6 September at 11am is exclusively for parents, careers and grown-ups with children under 2 years. Lights are kept on low and you can move around if you need to. Tickets are £5.50 for adults (including cup of tea); babies and infants free of charge. Seating is unreserved and unaccompanied adults are not permitted.