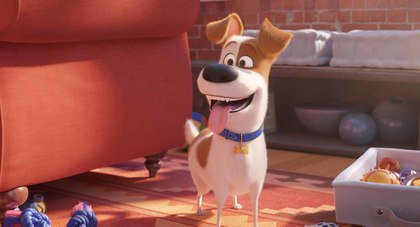 Dir: Chris Renaud 2019, 86 mins, US/FR/JP
Terrier Max is coping with some major life changes. His owner is now married and has a toddler named Liam. Max is so worried about protecting the boy that he develops a nervous tic. Luckily, Max gets some guidance from veteran farm dog Rooster (Harrison Ford). Can Rooster help Max find his inner alpha and confront his fears?
WHY? Max, Snowball, Gidget and the gang return to the big screen
£10.50 (£9.50 conc)

Special Ticket Offer
£9 (£8 conc) tickets when you book for three films at the same time. Offer excludes event cinema screenings.

School Holiday Family Screenings
Films with this logo are part of our school holiday programme for children and families. These screenings are £8 (£6 under 16s), Family & Friends (4 people) £24.